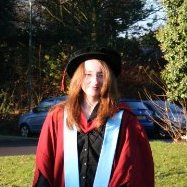 'The difference between a good fighter pilot and a dead fighter pilot is situation awareness'

US Air Force Tactical Combat Command
IN OCTOBER'S GUEST BLOG, DR AMY IRWIN FROM THE UNIVERSITY OF ABERDEEN, SCHOOL OF PSYCHOLOGY EXPLORES THE ISSUE OF NON TECHNICAL SKILLS – WHY THEY ARE SO IMPORTANT IN TODAY'S FARMING AND HOW UNDERSTANDING THEM CAN HELP PREVENT ACCIDENTS AND INJURIES…
The study of non-technical skills (NTS) originated in aviation back in the 1970's, following a series of aircraft disasters that seemed to have no technical cause. Through an examination of pilot error, and in an effort to reduce aircraft crashes, the study of NTS was born. NTS include the social and cognitive skills which complement technical knowledge, and are necessary for safe and effective work performance. Failures in NTS have been linked to large scale disasters such as Deepwater Horizon, Piper Alpha and the Tenerife aircraft disaster.
So what are NTS and why are they relevant to farming?
Social NTS include the following elements:
Teamwork (the ability to work and co-ordinate with others);
Leadership (guiding other workers, providing support);
Communication (sharing relevant information).
Cognitive NTS include:
Situation awareness (knowledge and awareness of the environment);
Decision-making (selecting options, managing risk);
Task management (prioritising and managing time pressure).
Each of these skills are equally important, and can help prevent accidents and injuries. Training in NTS is used across multiple high risk industries including aviation, offshore drilling and nuclear power.
Farming is a particularly high risk industry that requires farmers and farm workers to deal with a range of hazards including using heavy machinery, keeping livestock and working at height. In fact the number of fatalities that occur in farming are disproportionately high compared to other industries. For this reason it is vital that researchers now turn their attention to farming as a new area for NTS studies.
A recent interview study conducted by the Industrial Psychology Research Centre (IPRC) at the University of Aberdeen discovered that NTS are important for maintaining farm safety. Failures in NTS could therefore link to accidents, for example a 2016 HSE accident report detailed the death of a farmer in Wales when a worker turned on a tractor, not realising the farmer was stood beside it. This incident indicates failures in situation awareness (not aware of other people near the tractor), teamwork (no co-ordination) and communication (neither person yelled out to check the location of the other or to let the other person know they were there). This does not mean the farm worker was to blame for a terrible accident, but does suggest that training in NTS might improve farm safety.
What is important now is to continue to study this important area, with the aim of eventually introducing NTS training for farmers. With this in mind the latest IPRC project examined which individual and farm-based characteristics were associated with NTS. The results indicated that farming experience (years of farming practice), neuroticism (the level to which a person worries, or becomes anxious) and conscientiousness (how thorough and meticulous a person is) were all linked to non-technical skills.
To find out more about this project, about to be published in the Journal of Agromedicine, and to get involved in the research check out the IPRC website: https://www.abdn.ac.uk/iprc/
DR IRWIN'S LATEST PAPER IS NOW AVAILABLE ONLINE HERE